A Premier Alaskan Wilderness Adventure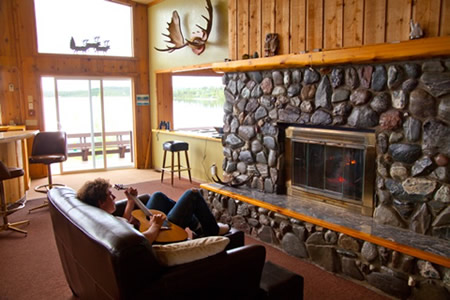 The Point Lodge at Lake Louise, Alaska is Alaska's premier Alaskan wilderness adventure. The Point Lodge is exclusive, yet affordable while offering an amazing location and a personalized experience.
With the feel of a country inn and 13 rooms, we can ensure a peaceful visit. Our amenities include a spacious lounge and bar surrounding a massive, local stone fireplace and a TV/media room. The lounge and dining areas are flanked on three sides by large windows and decks, offering a 270 degree view of the surrounding lake and mountains. The cozy guest rooms all feature full or half baths.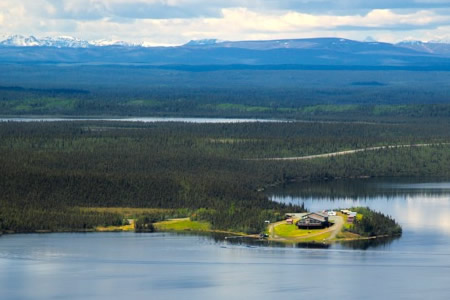 A typical day begins with a hearty breakfast. At day's end, dinner is served family style with old and new friends, and includes home baked breads and desserts.
Our wilderness vacation lodge offers a variety of recreational activities summer and winter. It is a great place for adventure, romance, photography, and nature viewing at its best. Or, you can catch up on your reading, take a walk, and watch the setting sun.